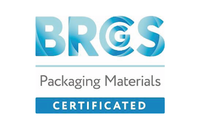 Sabert UK has been awarded Grade AA in the BRC Global Standard Certificate issue 6, which guarantees the very highest level of quality management.
As a team, we will strive to continuously meet and exceed expectations for your food safety packaging needs.
Our team's dedication to meeting the highest level of hygiene requirements and providing our customers with the highest quality and safety products is ongoing, 365 days a year.
This high level of quality in our production is not only essential to our customers. High standards are also beneficial for our work environment: smooth operations, safe work environment, less waste…
Our products and services are fully in line with expectations, free of food safety risk and meet all legal requirements in hygiene and food safety compliance.